Awakening hopes in Africa
Istanbul Chamber of Commerce published a book titled 'Africa Innocence' with over 250 photographs displaying the lives changing with the rise of hope and solidarity. Written in Turkish, English and French, the book enables the readers to discover Africa in the company of photographs.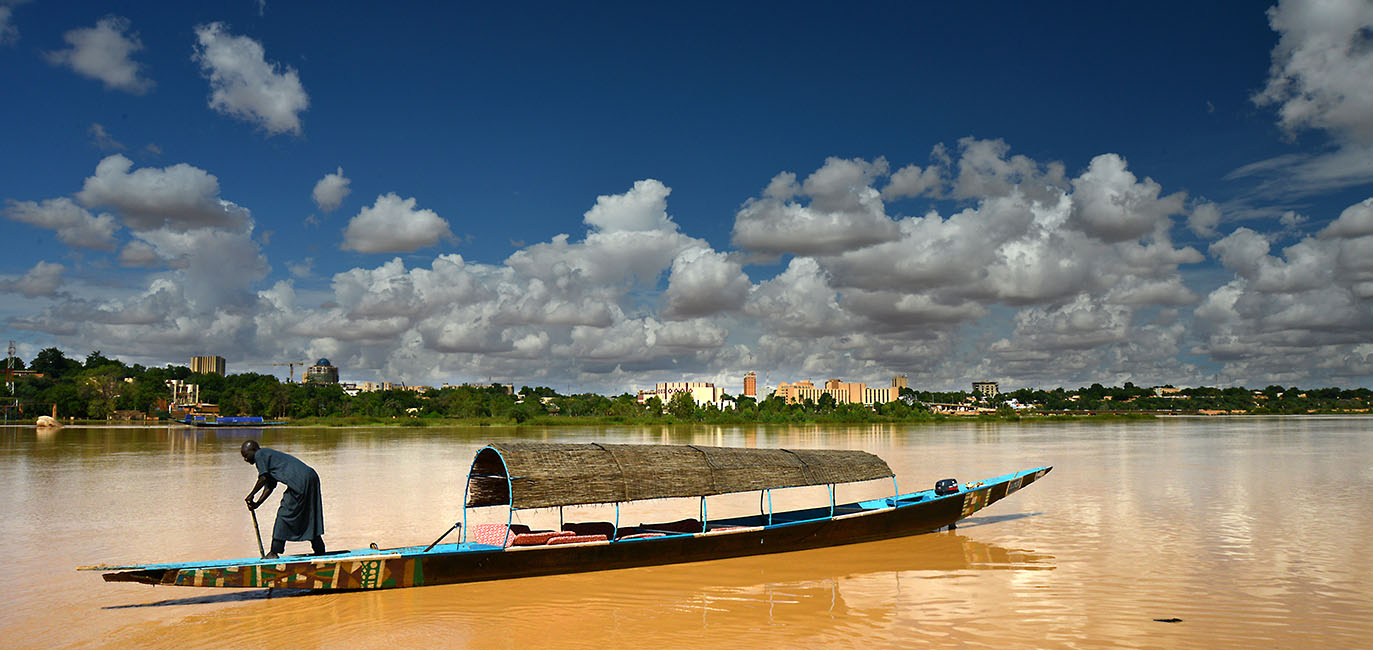 This album book enlivened with the photographs of Coşkun Aydın also reveals how hope in Africa revived, particularly after 2002. The PDF version of the book introducing slices from Turkey's social responsibility activities in Africa can be viewed on ICOC's website.
Istanbul Chamber of Commerce (ICOC) presented the album book titled 'Africa Innocence' to the cultural domain. The book is full of the images of Niger and Africa's sunny faced inhabitants captured by Coşkun Aydın. Written in Turkish, English, and French, the book takes its readers on a journey in Africa accompanied by over 250 photographs.
TO THE ONES MAKING EXPLOITATION PLANS
Dr. İsrafil Kuralay, ICOC's Vice President, commented on the book: "As you turn the pages of the book, Africa Innocence, you will once again witness the significant place Africa has in our lives. Your heart will expand as large as Africa and start to beat with this continent. You will feel an enormous heart inside the book. And even more, with body and soul, you will be flowing to Africa. Having read the book, with this, I want to ask the following question to people making plans over and over to exploit Africa further, to the ones wishing to increase their gross domestic product with what they obtain from this continent: How big is your gross domestic happiness? How big is your gross domestic innocence?"
AFRICA'S SUCCESS
Kuralay said, "It is about time we put our hearts in Africa" and continued: "Turkey acted as the powerful voice of Africa at every opportunity and under all circumstances, at the UN in particular. We wish the African nation to become one of the societies with the highest level of welfare. On that note, our President Recep Tayyip Erdoğan has been seeking ways to improve our friendly and brotherly relations with Africa and claim 'Africa's success will be the success of humanity'. The recent revitalization in the continent we have been witnessing recently has been a source of hope for all. Africa should no longer be mentioned as a continent of conflicts, diseases and disasters. On the contrary, with its economic potential Africa should be regarded as a continent of peace where the brightest times of humanity. Africans should be able to look to their future with more confidence. They will be receiving the most outstanding support to their efforts towards achieving peace, democracy, development and welfare from us, from Turkey. Our relations in politics, economy and culture have to be rapidly improved further.  As the Istanbul Chamber of Commerce, we have been acting towards achieving such goals."

NEARLY 6 THOUSAND SURGICAL OPERATIONS
'Africa Innocence' is formed with the contribution of the Volunteers' Association that has been drilling water wells for clean water, carrying medicine and food to the continent and treating patients with its doctors for 15 years in Africa. All the photographs - over 250 photos- have been taken in Niger. Chairman of the Volunteers' Association İbrahim Ceylan said, "This work is quite precious for it reflects the African people's dignity; such people who maintain their innocence and smiles on their faces despite the desperation and poor living conditions." Ceylan added, "I express my gratitude to TIKA, Ministry of Health, and THY executives for their support. We have been in Africa with nearly 40 organizations. Over 150 thousand patients have been examined, practically 6 thousand surgical operations and 10 thousand cataract surgeries, roughly 25 thousand tooth extractions, around 15 thousand ultrasound shootings, 13 thousand E.N.T. aspirations and nearly 40 thousand circumcision operations have been performed. The African people are looking forward to seeing the Volunteers now."

I STRIVED TO REFLECT THE RICHES IN THEIR SOULS INSTEAD OF THEIR POVERTY
Photography artist Coşkun Aydın mentioned the unforgettable words of an African friend "Do not depict us as if we are desperate, crying, suffering from poverty and expecting help. Avoid reflecting us falsely through sad images" warning him as he was taking photos. Aydın continued, "It is all but impossible to ignore Africa's poverty reflected in each image. Then again, I have always endeavored to reveal their smiling faces and cheerful, loving and rich souls. Being a part of Africa's reality and documenting it through a photographer's perspective has been a great experience. I tried to introduce Africa to our people in Turkey with photos based on humanity."
AFRICANS WITH THE AMBASSADOR'S INTRODUCTION
Prof. Dr. Ahmet Kavas, Turkey's Ambassador to Dakar, has drawn a quite comprehensive introduction to the book. A fragment from one of Turkey's first experts on Africa, Prof. Dr. Kavas' introduction: "…We can never appreciate the Africans too much. Had what they have been through happened in the Middle Eastern and South Asian societies, they would perhaps lose all cultural traits, particularly their languages. What humanity witnessed in North and South America stands out as a striking example. The native inhabitants of the entire continent were converted to Christianity in nearly 400 years since the 1500s. There are barely any native societies left and their local languages ceased to exist…The Africans, on the other hand, resisted against all the cruelty. Although they suffered and lost millions of lives, they struggled for their existence and survived. One does not have to spend his whole life in Africa to understand the Africans; a little effort will do.
The humanitarian aid efforts in Africa exerted by Turkey's non-governmental organizations and the activities with development purposes by public institutions such as TIKA will be leaving their mark on almost the entire continent. These actors have been performing a wide variety of operations including drilling water wells, conducting cataract surgeries, distributing essential needs like food and medicine, delivering education and healthcare services across the whole continent, from countries' capitals to remote villages."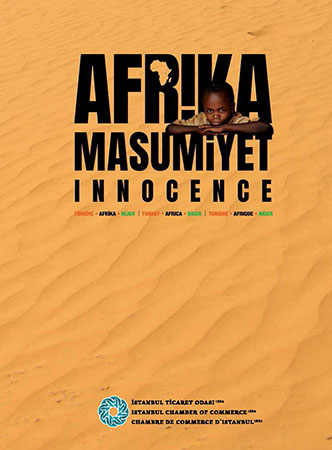 ACCESS TO THE BOOK
The book can be reached at ICOC's bookstore Kitap Istanbul at Eminönü bookstore. Meanwhile, it can be viewed in PDF on the following link: