Türkiye gaining strength through cooperation in the space race
Turkish Space Agency (TSA) took a critical step on the path leading to membership in the European Space Agency (ESA). Conducting negotiations with EU member countries, TSA also signed a cooperation agreement with Japan. USA, Italy, France and United Kingdom are on the list of TSA.

Space and satellite activities contribute to generating new solutions for natural sources, transportation networks, cities, and agriculture. Therefore, space has become an essential part of Türkiye's economic agenda. The National Space Program was announced in February 2021, and the Turkish Space Agency (TSA) draws the interest of other countries.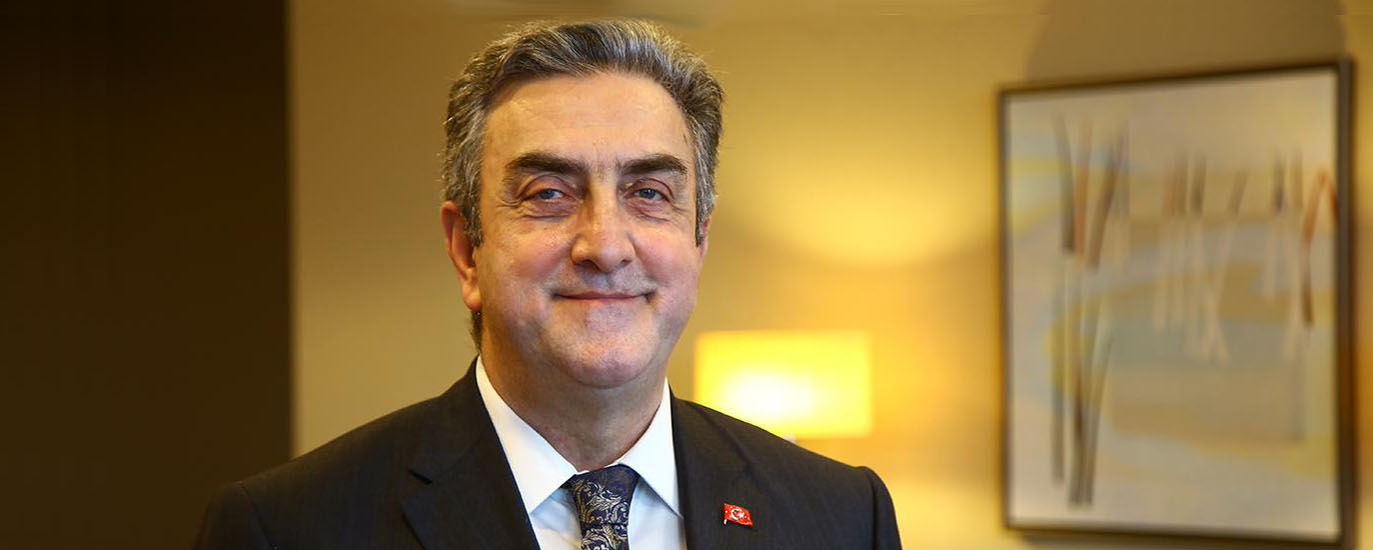 DEVELOPING THE ECOSYSTEM
TSA President Serdar Hüseyin Yıldırım stated that Türkiye is a potential critical player in space activities with its infrastructure and its space industry that gained profound capabilities by communication and earth observation satellites. Yıldırım said, "In line with the task we assumed, we aim to develop the space ecosystem by regulations, certification, gaining capabilities, increasing cooperation and through training and social responsibility activities."
SHARING EXPERIENCE
TSA President Yıldırım has been visiting countries with potential technologies that search for cooperation as they do not remain in the first league in space activities. Stating that the visits have been quite effective, Yıldırım said: "Türkiye is not a member of the European Space Agency (ESA). Therefore, we aim to build bilateral cooperation with ESA member countries and give joint proposals to the projects. We have been invited by Italy, France and the United Kingdom; we will visit these countries and invite them to Türkiye."
Yıldırım stated that they negotiated this issue in Kazakhstan, Ukraine, Azerbaijan and Pakistan.
G20 VISIT
TSA President Serdar Hüseyin Yıldırım gave a speech at the G20 Space Economies Leaders Meeting that took place in Italy's capital.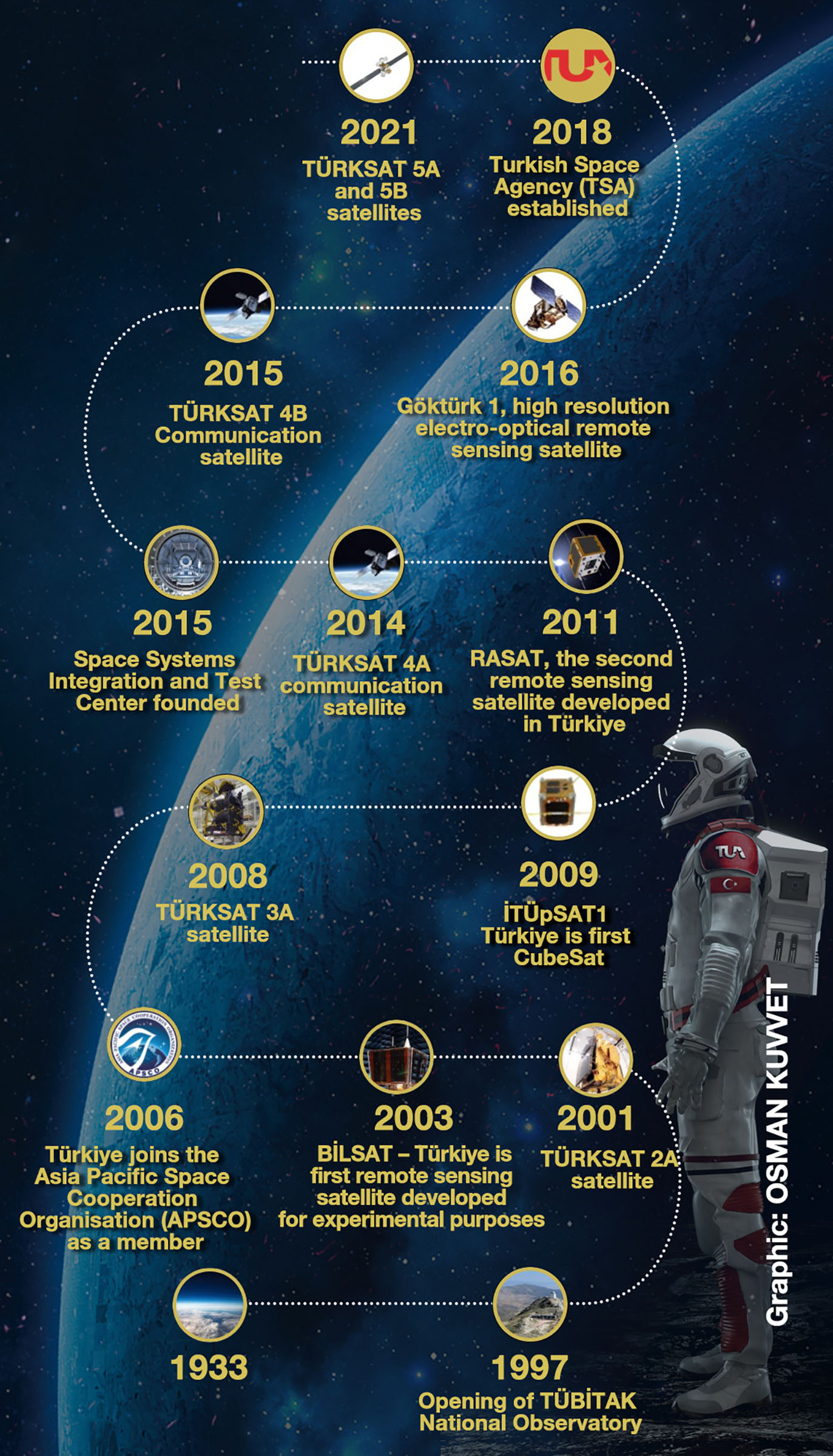 TÜRKİYE TO LEAD THE ORGANIZATION OF TURKIC STATES
Organization of Turkic States members are Türkiye, Azerbaijan, Kazakhstan, Kyrgyzstan and Uzbekistan, and Hungary is an observer member. It was declared that the Turkish Space Agency (TSA) were to assume a leading role in building cooperation in the space studies of the organization's members. The visit to Hungar will shape the relations to this end.
TSA'S BILATERAL AGREEMENTS ON SPACE
TSA attended the International Astronautical Congress (IAC) 2021 held in Dubai. Turkish Space Agency and Japan Aerospace Exploration Agency signed the 'Cooperation Agreement on Space Activities for Peaceful Purposes' during the event.
SPACE TARGETS OF THE FIRST TEN YEARS
Heavy landing on the Moon in 2023
Building a brand
Regional positioning and timing system
Establishing a spaceport
Space meteorology
Ground tracking system
Developing the space industry ecosystem
A space technologies development centre
Increasing the exports of space technologies
Sending the Turkish citizen into the space