Türkiye on environmental-friendly industry's route
The new industrial investments are expected to focus on the neighbouring countries due to the emission restrictions in Europe. Türkiye ratifying the Paris Agreement offers many advantages for such investments.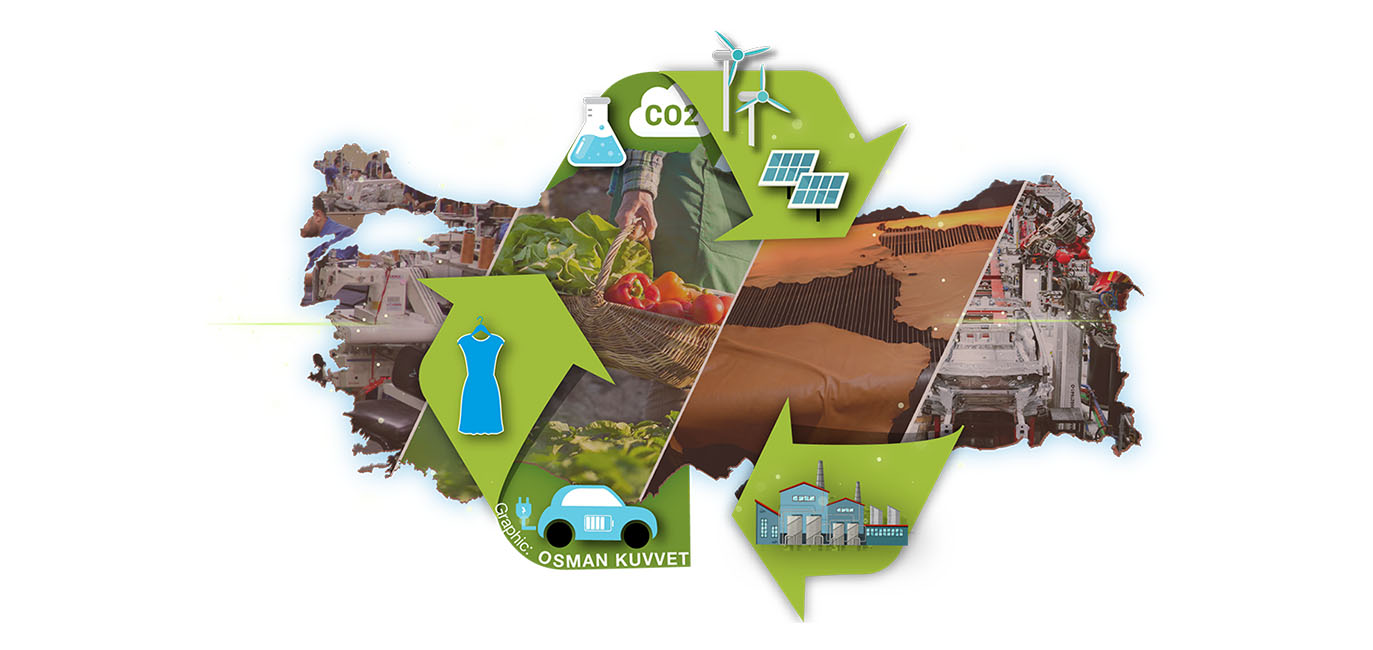 Protokcols on emergency action plans for the world are being launched one after another. We all know the Green Deal based on the European Commission's 'Climate-Neutral Europe' target to be achieved by 2050. This target is based on the 'Paris Agreement Under the United Nations Framework Convention on Climate Change' or, in short, the 'Paris Climate Agreement' signed in 2015.
For Paris Agreement's entry into force, at least 55 Parties to the United Nations Convention on Climate Change, accounting in total for at least an estimated 55 % of the total global greenhouse gas emissions had to ratify the agreement.
According to the agreement signed in Paris in 2015, the global temperature increase had to be kept below 1.5 °C. One hundred seventy-five countries signed the deal on this issue at a ceremony in New York. However, the agreement must be ratified for every government for becoming effective. Türkiye approved the agreement in the past and, in 2021, ratified it at the Grand National Assembly of Türkiye.

ACTION PLAN
A few months before Türkiye's ratification of the Paris Agreement's another critical development took place. In July 2021, the Green Deal Action Plan was issued. Published by the Ministry of Commerce, the action plan defines the steps to be taken to enable the execution of production and trade by the European Green Deal. Conducting half of its trade activities with the EU member countries, Türkiye will be directing the policies related to business and industry in line with the steps taken by the EU. In this context, Türkiye will take new measures for the transition of a greener economy that is based on the effective utilization of the resources without giving up its targets about competition and development.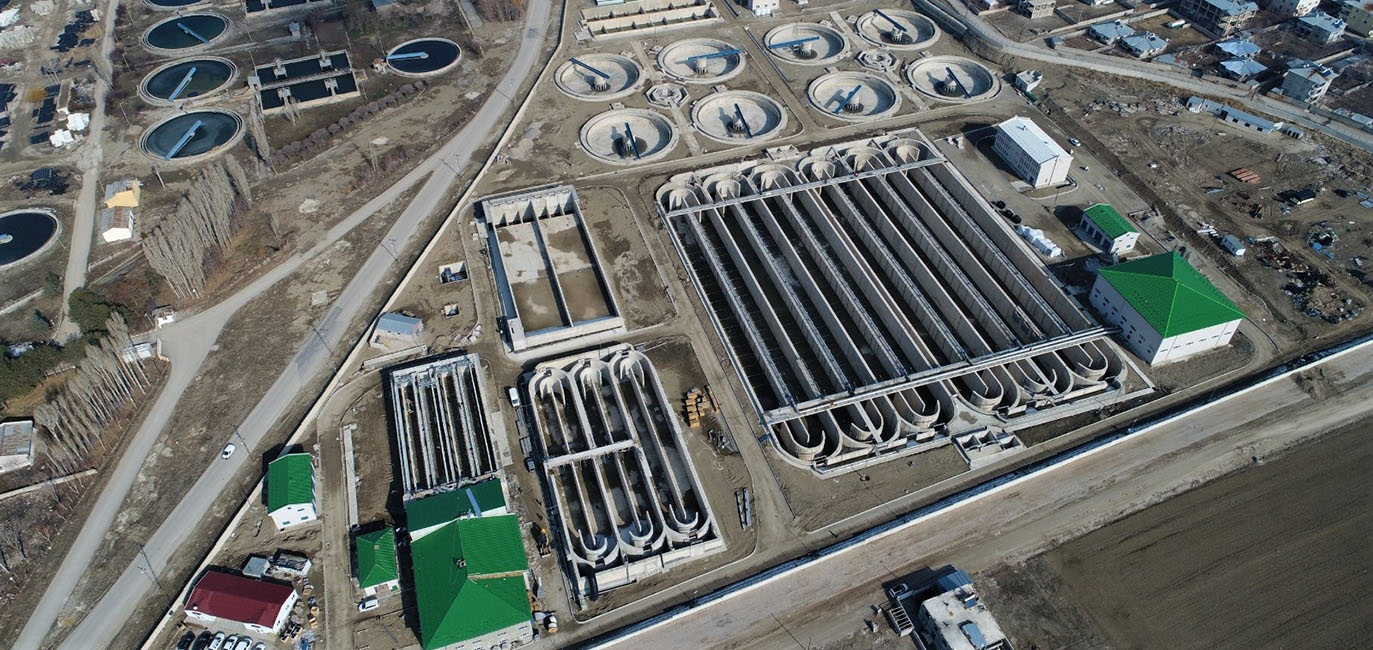 TRANSFORMATION OF PRODUCTION
As per the Paris Climate Agreement and the Green Deal Action Plan, companies will have to operate by complying with the new rules. This compliance will become mandatory within a few years. Thanks to its high-technology production target, rapid digitalization and environmental concerns, Türkiye has a serious potential in complying with the new rules.
In the meantime, a considerable part of production activities is projected to be carried out across EU borders to reduce polluting emissions. Türkiye is closer to being a base for new facilities and businesses with its favourable investment environment. Located on the energy corridor and at only a few hours' distances from its trade partners, Türkiye draws the investors attention with its advantages. New rules will bring new burdens for the industry and trade. Still, Türkiye will become one of the alternative production centres as it will abide by the green production and logistic obligations. Türkiye increased its wind and solar energy investments to prepare for such a transformation.
BUSINESS REALM'S AWARENESS
Non-governmental organizations have been accomplishing numerous awareness-raising and harmonization activities to prepare the industrialists and the business world for this new era.
Following are some of the activities that started to appear more in business people's and professionals' agendas: Turkish Exporters Assembly's meetings within the scope of 'From Farm to Fork Strategy', Istanbul Chamber of Industry's 'Harmonization with the Green Deal: Where do we stand in the transition' activities, Eurelectric Türkiye Green Deal Work Group's presentations titled 'Turkish Electrical Energy Sector Assessment' and other activities. Briefly, Türkiye will reveal its environmentally friendly capacity in drawing new investments and in all stages of business, from production to logistics.

GREEN INDUSTRY CERTIFICATE
According to Türkiye's Green Deal Action Plan in July 2021, activities on reducing the impacts of the EU's border carbon adjustments will be conducted. Within this context, for the progress of industry's green transformation and circular economy's development, an 'impact analysis will be performed under the coordination of Presidency of Strategy and Budget. A set of actions will be proposed. Moreover, the technical and administrative activities for implementing Green Organized Industrial Zone and Green Industrial Zone Certification system will be completed.

COMMITMENTS AT THE CLIMATE CONFERENCE
Many countries and organizations assessed over thirty commitment files at the United Nations Climate Change Conference (COP26). Türkiye became a party to four of these issues, but it was not among the countries signing the Global Coal to Clean Energy Statement. The areas Türkiye is involved with are as follows:
Zero Emission Cars and Vans Pledge
Leaders Declaration on Forests and Land Use
Breakthrough Agenda
International Aviation Climate Ambition Coalition
MAIN TOPICS OF THE ACTION PLAN
The points included in Türkiye's Green Deal Action Plan are as follows:
Border carbon adjustments
A green and circular economy
Green financing
Clean, economical and safe energy supply
Sustainable agriculture
Smart transport
Fight against the climate change
Diplomacy
Raising awareness about the European Green Deal

ECO-LABEL ACTION
Some of the steps to be taken as part of the Action Plan are as follows:
Activities to extend the National Environmental Label System designed in line with the EU's Eco-Label Directives will be carried out.
Awareness about environmental labels and waste management will be raised in businesses, primarily SMEs.
Utilization of international financial sources for the activities and projects that will reduce the industry's emissions will be supported.
FINANCIAL SUPPORT TO GREEN TRANSFORMATION
Investments with environmental licences will be supported as priority investments (2022 I. Quarter).
Corporate Green Bond and Corporate Green Lease Certificate­­-Legal Guides will be launched.
Activities in line with EU's targets and policy changes towards reducing chemical fertilizers will be conducted.
Organic fertilizers will be included in the fertilization program (2023 II. Quarter).